A Golf Course
inspired by nature
Located in a wooded area just opposite Le Domaine des Vanneaux, L'Isle Adam Golf Course frequently ranks amongst the most beautiful in France. Designed by the architect Ronald Fream, this 18-hole golf course gives you panoramic views over the region and its rolling plains. A real paradise for golfers on a quest for pleasure, escape, and performance.
L'Isle Adam Golf Course is open from Wednesday to Monday, from 8:00 am to 6:30 pm.
Out of respect for all its customers, the management of the golf course would like members and visitors to dress appropriately, in accordance with the traditions of golf and the image of quality and good manners attached to the club.
The Golf Course
Built on a rolling and wooded ground, L'Isle Adam Golf Course comprises an 18-hole technical golf course that stretches over more than 6 km. It's an exceptionally green and splendid setting that challenges passionate golfers.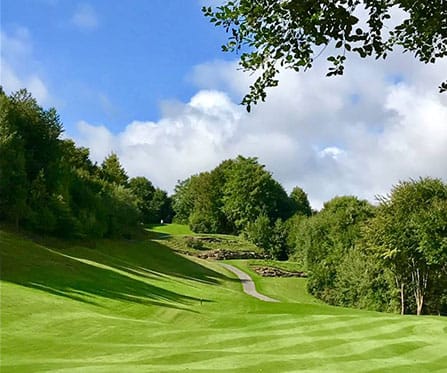 Practice
L'Isle Adam Golf Couse also has a high quality practice and training ground with three highly ranked teachers.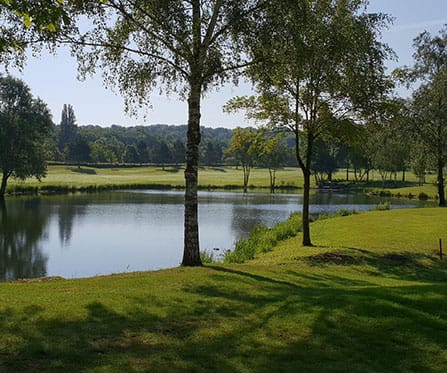 The clubhouse
Enjoy the clubhouse located in an old 18th century farm that has been entirely renovated by the hotel architect Jean-Michel Wilmotte. A friendly space to regain your strength before or after a round.