Le Domaine des Vanneaux Spa
domaine des Vanneaux
Forget about the hustle and bustle, stress, fatigue, and even about the passing time…
Submerged in a green oasis, Le Domaine des Vanneaux Spa reveals a peaceful haven that is entirely designed for its beauty and your well-being.
A unique experience perfect for letting go of tension and enjoying a period of relaxation surrounded by nature.
---
The Jacuzzi, the sauna and the Hammam are accessible on reservation, according to availability and at an additional cost.
Click here to discover the details of our offer.
Heated outdoor swimming pool
Don't forget to book your sunbed to make sure you can enjoy the pool.
Open from 8am to 22pm during summer
We would like to inform you of the annual closure of the outdoor pool from Friday 21 October 2022.
---
Contact
01 34 08 40 83  | spa.vanneaux@accor.com
Jacuzzi
Positioned by a log fire with a view over L'Isle Adam Golf Course, this partitioned space gives you an entirely intimate relaxation experience.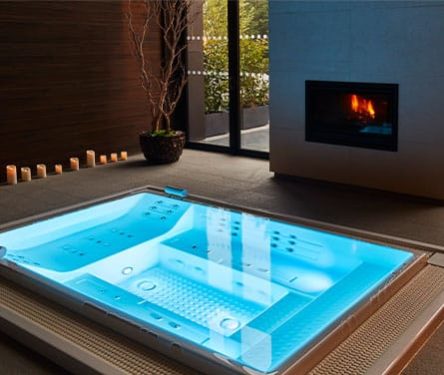 Hammam & sauna
Relax and allow the toxins to leave your body in the humid heat of the hammam. The best way to let go of tension at any time of the day. With its dry heat, the sauna gives you a feeling of fulfillment by encouraging sleep and relaxation.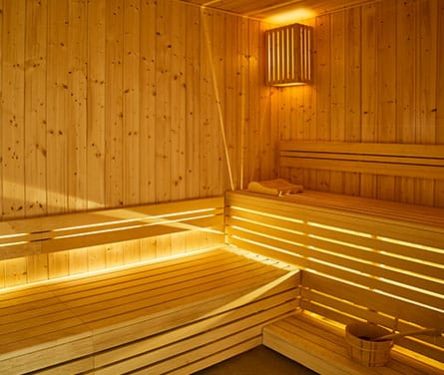 Sport & fitness
To complete your well-being experience, Le Domaine des Vanneaux Spa provides you with a gym fitted out with the latest equipment, overlooking the natural surroundings.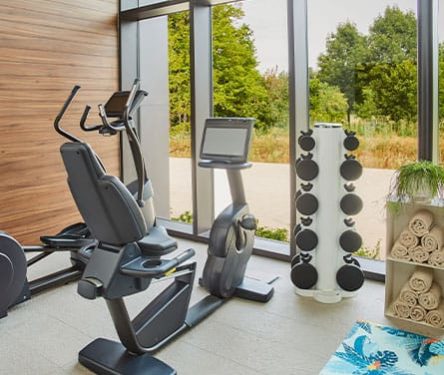 Outdoor swimming pool
Outside the spa there is a solarium and a sublime 15 m by 10 m heated pool surrounded by views of nature, inviting you to do some invigorating laps or to relax in the heat of the sun.
Unsupervised swimming. All children in the pool must be under the responsibility and supervision of their parents. The pool can be a dangerous place for children. Children who cannot swim should be fitted with armbands or a swim belt.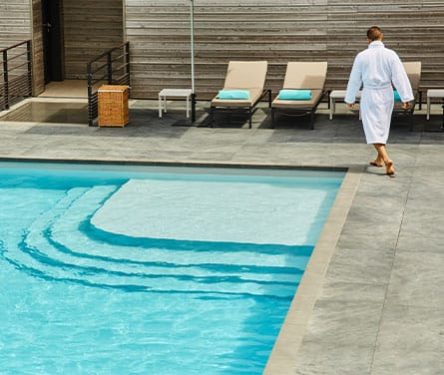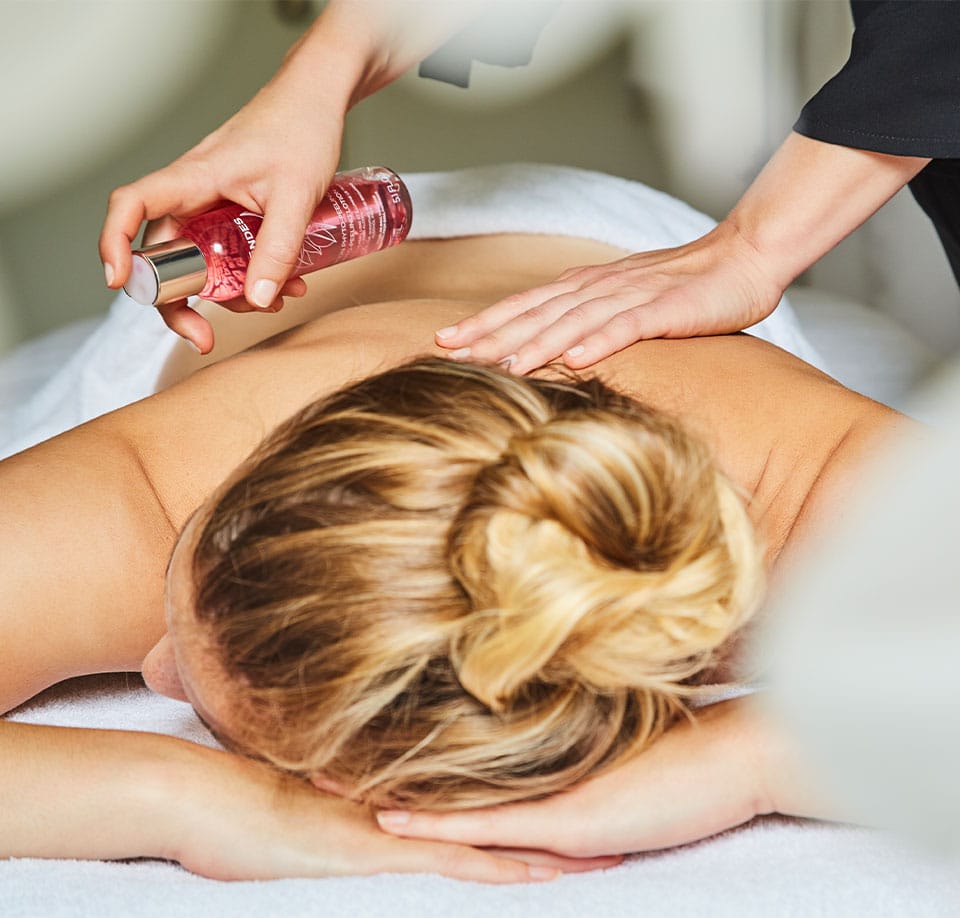 Treatments

and Massages
Body massages:
Le Domaine des Vanneaux Spa invites you to discover a diverse array of massages inspired by the best techniques found all over the world. Provided in one of our three booths, our massages will take you on an unforgettable voyage of the senses. Discover the 'Flight over the Green' signature treatment – perfect for deep relaxation.
Facial massage treatments:
The expertise of Cinq Mondes and Biovive is used to offer a range of treatments that will leave your skin radiant. Choose from a selection of lifting, calming or moisturizing treatments depending on the desired results. All-natural effectiveness meets all-natural relaxation.
Beauty:
Our Spa welcomes you into a space dedicated to beauty, and provides you with a wide variety of services such as manicures, pedicures, hair removal, and even eyelash tinting. As a sneak peak, take a look at Manucurist's 'Green Flash' innovation, the first semi-permanent, environmentally-friendly nail varnish.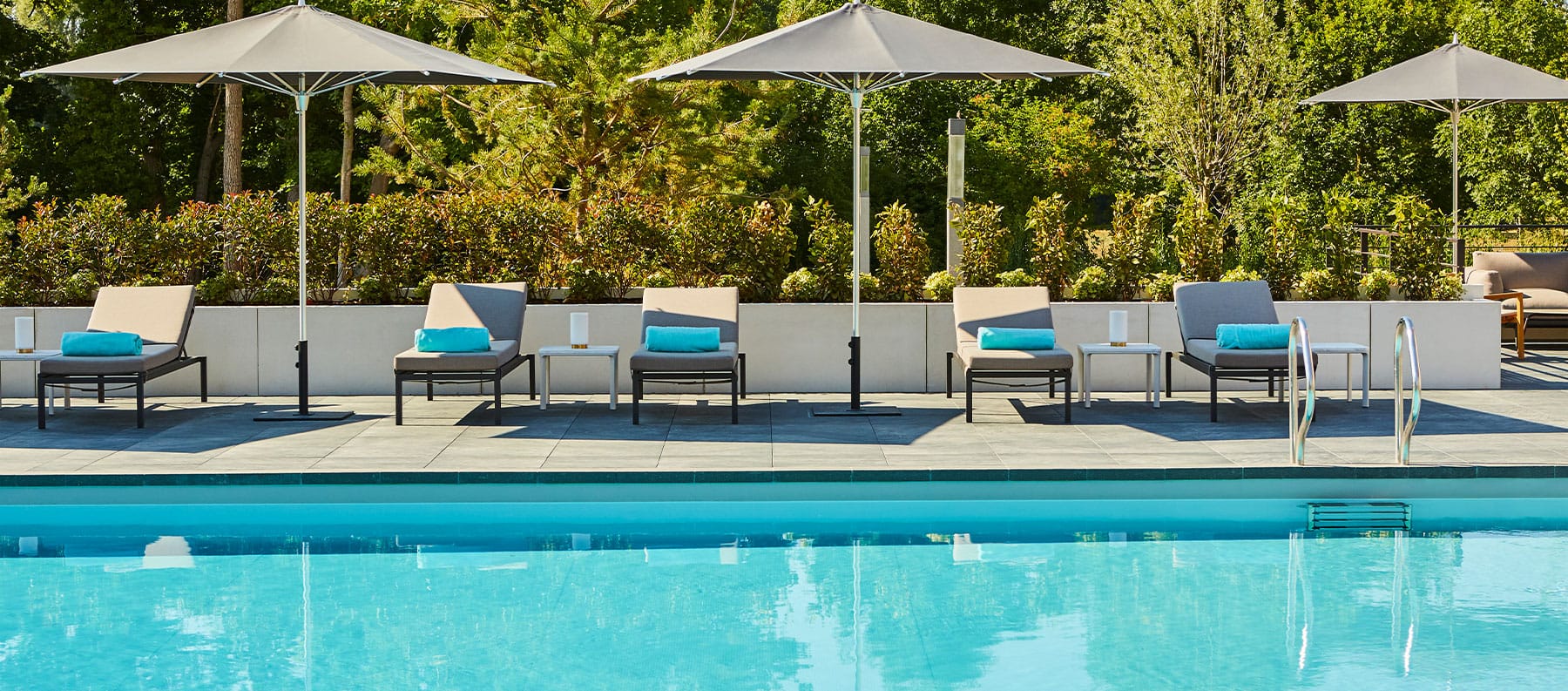 Information
The entire range of treatments is available to pregnant women from 3 to 7 months of pregnancy. Beyond that, only facial treatments and massages of the shoulders and scalp are possible.
Access to the Spa is forbidden to pregnant women, the outdoor swimming pool remains of course accessible during opening hours.
Access to the wellness area (sauna, hammam, jacuzzi, fitness room) is allowed to children over 16 years old and must be accompanied by an adult.
The wellness area (sauna, hammam, jacuzzi, fitness room, swimming pool) is accessible after check-in and before check-out of the hotel.
Telephone: 0134084083
Opening hours: Monday to Thursday from 10am to 8pm, Friday from 10am to 9pm, Saturday from 9am to 9pm and Sunday from 9am to 7pm.
Summer Opening hours (From May 2nd) Monday to friday from 10am to 8pm, Saturday and Sunday from 9am to 9pm.