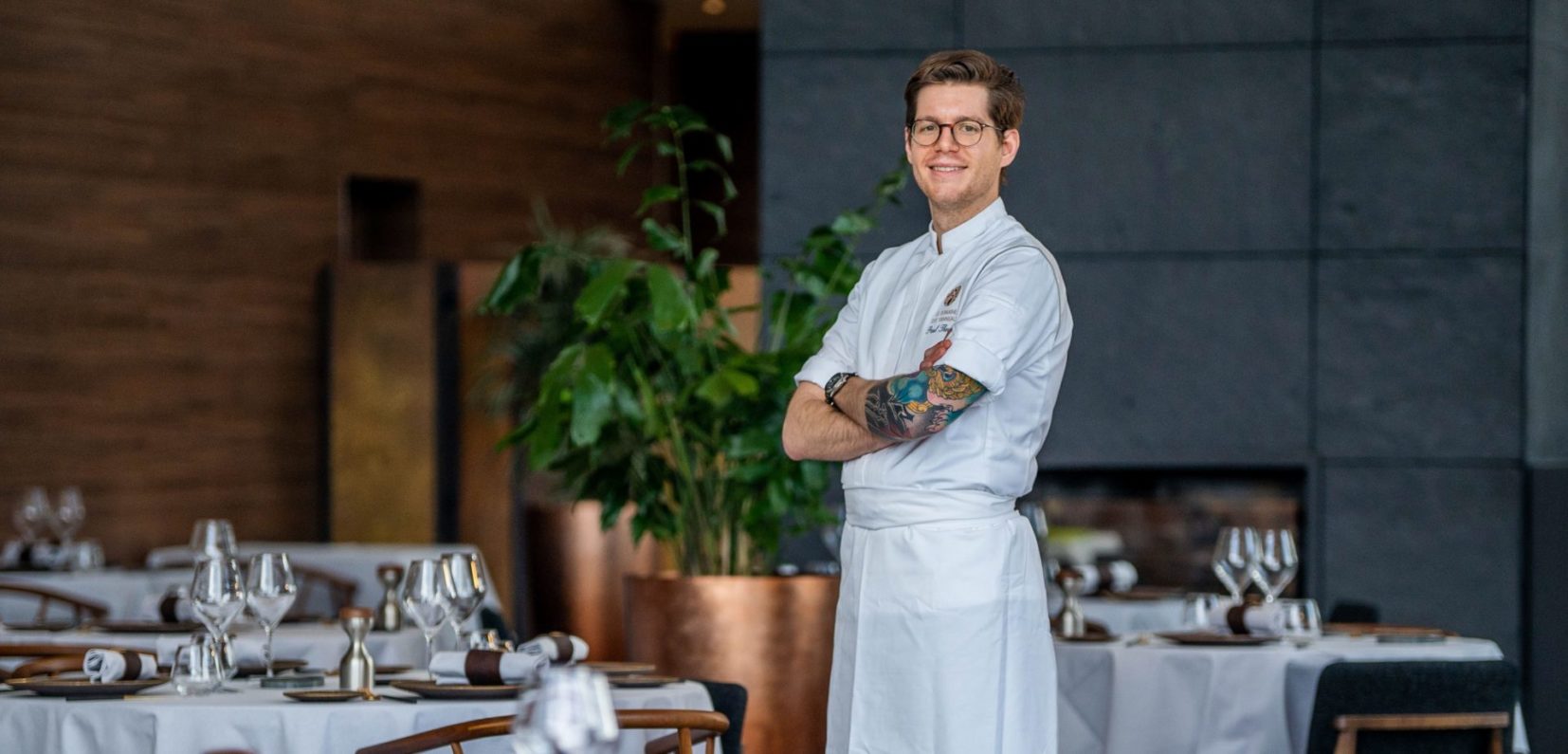 A chef,
two restaurants
The chef
Our Chef will introduce you to a simple menu. Throughout the year, we adapt our menu according to the products in season. The estate's vegetable garden allows us to regularly propose creations with the garden's produce.
In the kitchen, nothing is lost,
nothing is created, everything is transformed.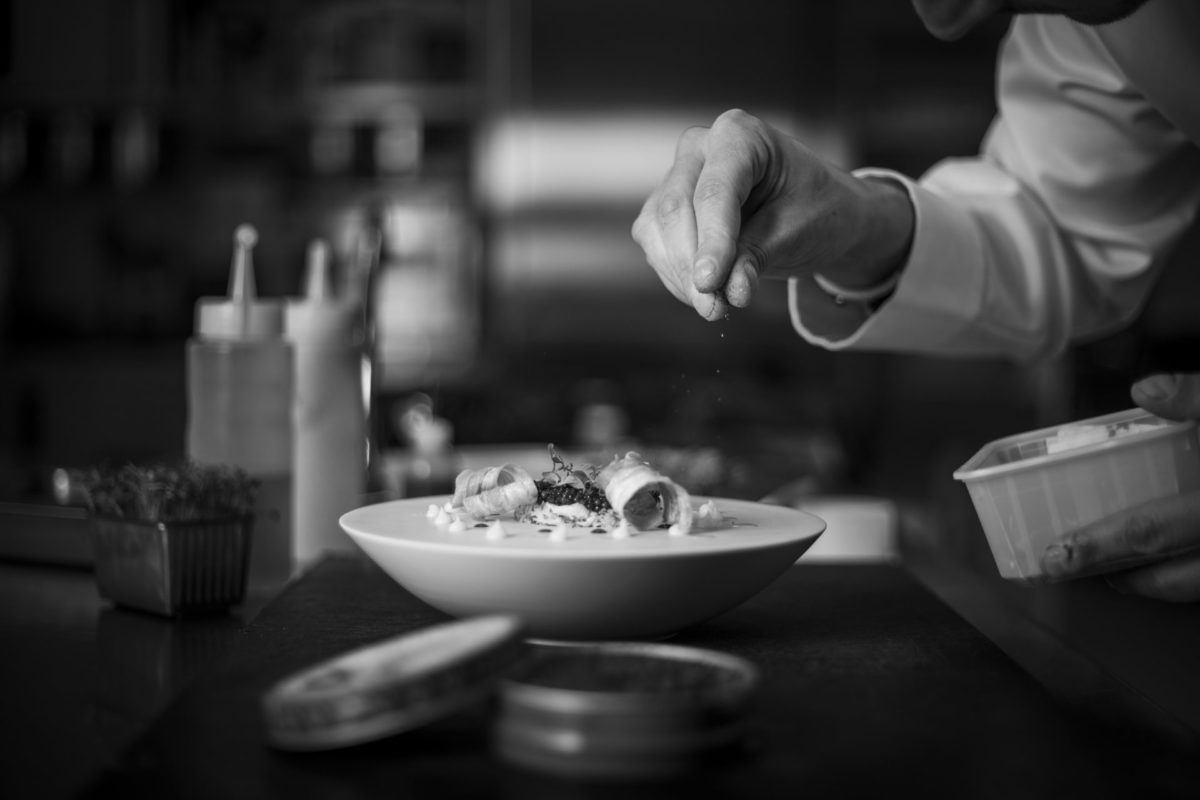 Le Piaf

Bar & bistronomy
Le Piaf is a friendly, laid-back space. People stop here to meet and spend time together, whether for an impromptu dinner or a drink by the fireplace, for cocktail hour or for lunch at the bar!
When the weather's good, take a seat outside on our terrace and taste our signature cocktails while watching the sunset over L'Isle Adam Golf Course…
---
Informations & reservations: +33 (0)1 34 08 40 62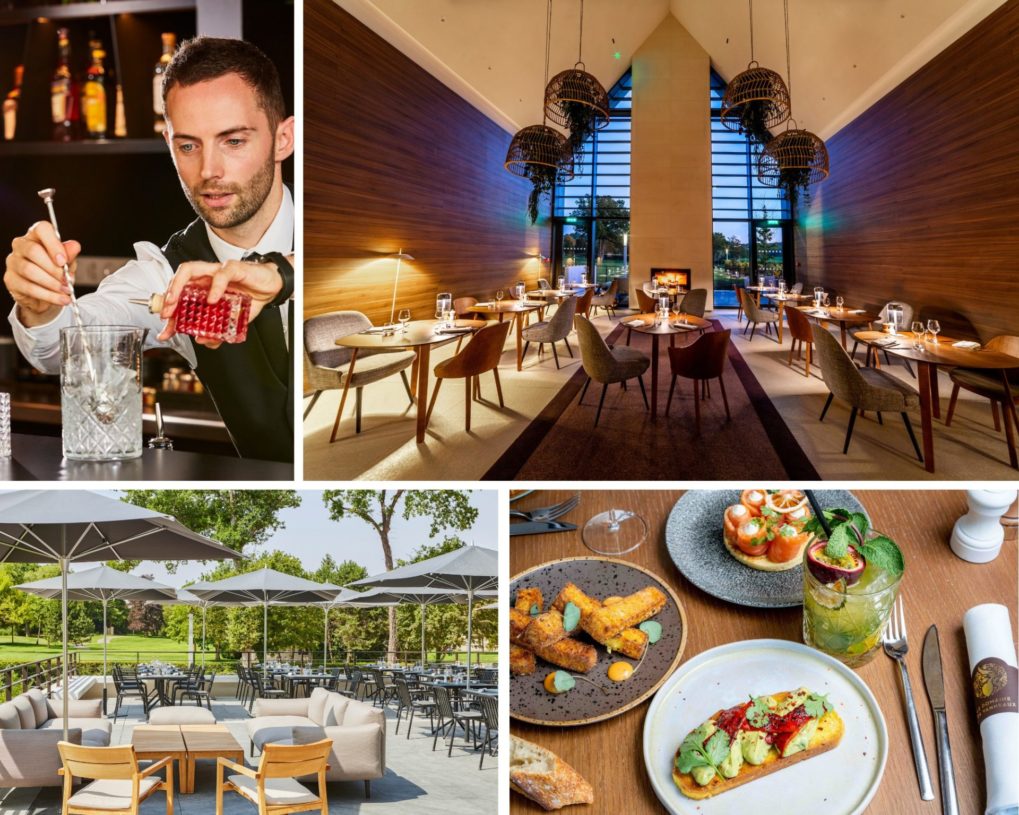 La Plume

Gastronomic restaurant
In an exceptional setting, with a woodfire chimney and a view over L'Isle Adam Golf Course, Chef takes you on a delicious gourmet journey inspired by nature and a diverse array of influences. With ingredients selected directly from producers with creativity and passion, La Plume extols all the codes of French gastronomy to give our guests a unique taste experience.
---
Informations & reservations: +33 (0)1 34 08 40 79
Open from Friday evening to Sunday evening from 12:30 to 14:00 and from 19:00 to 21:00.
Annual summer closure from July to September
3-course menu: 59 euros for lunch and Sunday evening