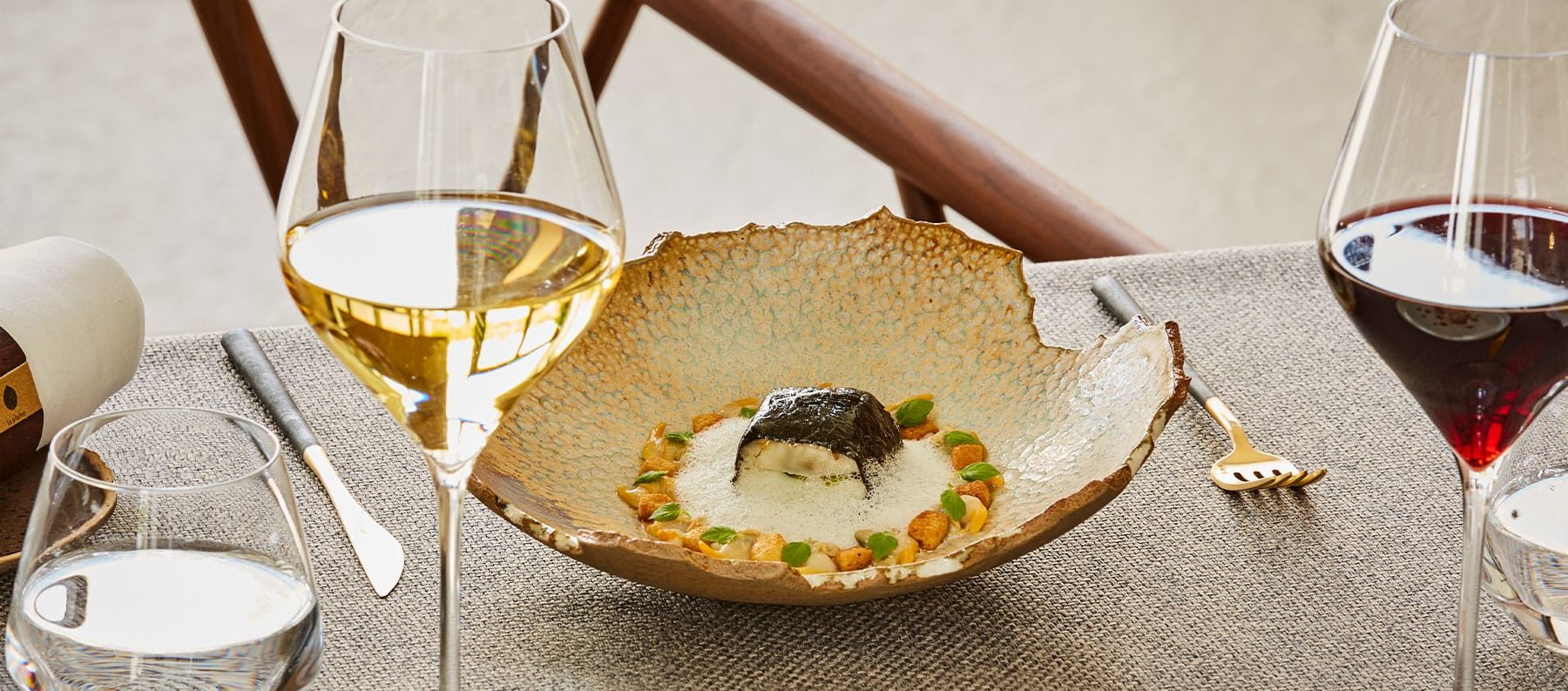 A chef,
two restaurants
HEALTH PASS :
To enjoy the Golf of L'Isle Adam from 21 July 2021 (excluding the restaurant), you must present a QR code on paper or in digital version. These measures will apply to the entire estate (hotel, golf course, restaurants and spa) from 1 August 2021:
– A negative RT-PCR or antigenic test less than 72 hours old.
– Or a certificate of recovery from Covid-19: positive RT-PCR or antigenic test dating back at least 11 days and less than 6 months.
– Or a vaccination certificate, provided you have a complete vaccination schedule.
Without these elements, you may be refused access to the establishment.
These measures are subject to change depending on the health measures in force.
The chef
Our Chef will introduce you to a simple menu. Throughout the year, we adapt our menu according to the products in season. The estate's vegetable garden allows us to regularly propose creations with the garden's produce.
In the kitchen, nothing is lost,
nothing is created, everything is transformed.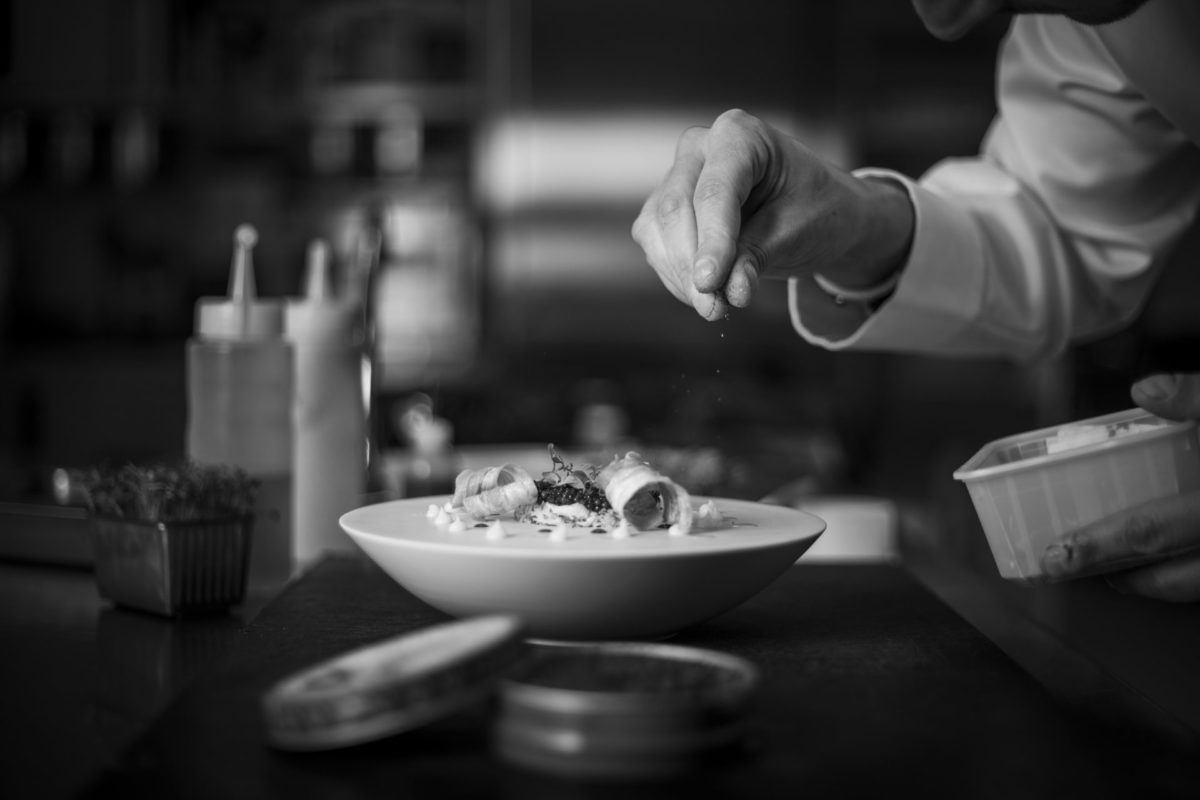 Le Piaf

Bar & bistronomy
Le Piaf is a friendly, laid-back space. People stop here to meet and spend time together, whether for an impromptu dinner or a drink by the fireplace, for cocktail hour or for lunch at the bar!
When the weather's good, take a seat outside on our terrace and taste our signature cocktails while watching the sunset over L'Isle Adam Golf Course…
Informations & reservations: +33 (0)1 34 08 40 62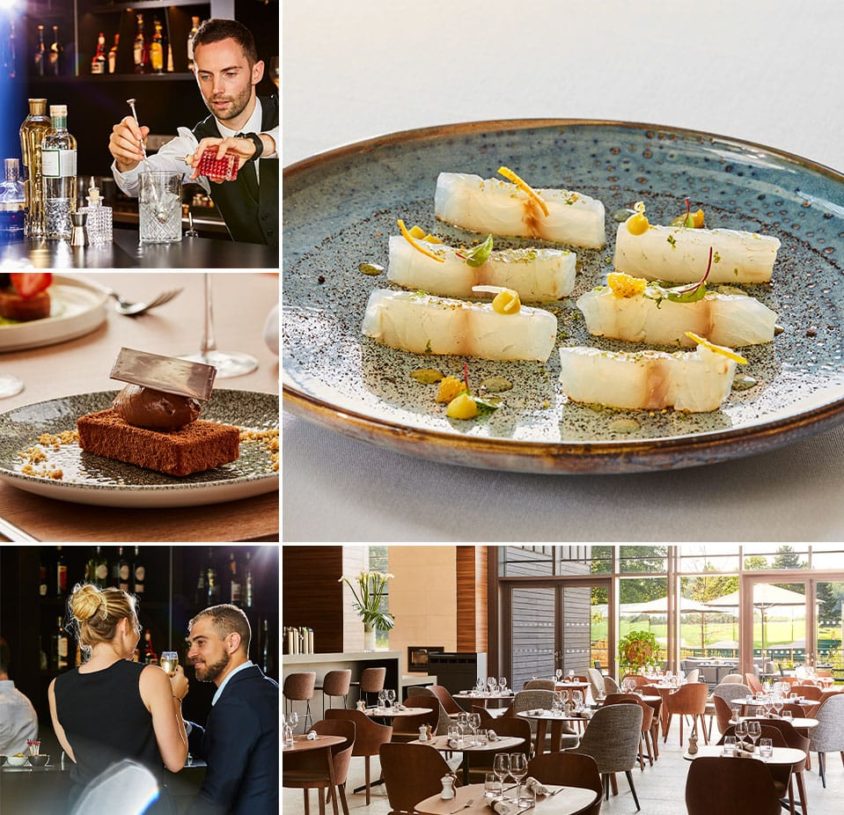 La Plume

Gastronomic restaurant
In an exceptional setting, with a woodfire chimney and a view over L'Isle Adam Golf Course, Chef takes you on a delicious gourmet journey inspired by nature and a diverse array of influences. With ingredients selected directly from producers with creativity and passion, La Plume extols all the codes of French gastronomy to give our guests a unique taste experience.
Informations & reservations: +33 (0)1 34 08 40 79