The whole team at Domaine des Vanneaux is committed to welcoming you with the best safety rules.
The Domaine is organised and takes all the necessary measures to reduce the risks of contamination as much as possible and to offer you a stay in the best possible sanitary conditions.
The hotel is ALLSAFE certified by Bureau Veritas, certifying the highest cleaning standards and operational protocols in the world of hospitality.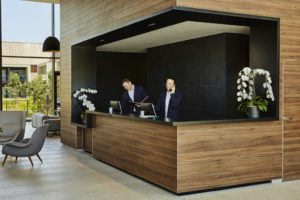 IN RECEPTION
The reception teams wear masks. Plexiglas shields have been installed.
Hydro-alcoholic gel dispensers and a temperature-taking terminal have been installed at the entrance to the hotel.
The contact areas are cleaned every 30 minutes.
The room cards are systematically disinfected.
Ground markings ensure that the physical distance is respected and a direction of traffic has been set up in the hotel.
---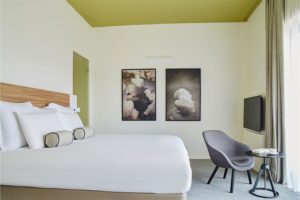 IN ROOM
Cleaning crews wear masks and gloves
The contact points in the rooms are disinfected.
The cleaning products meet disinfection standards.
All decorative objects and paper media are removed. You can nevertheless ask for them during your stay.
Linen and sponges are prepared according to the number of guests staying in each room.
For a stay of several nights, your room will only be made on request.
The laundry service is temporarily no longer provided.
---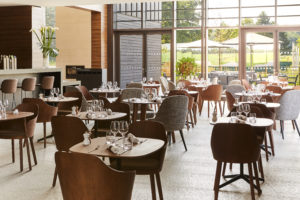 THE RESTAURANT
During this period the gastronomic restaurant La Plume is closed. We hope to welcome you there very soon.
Breakfast is served in your room or in the restaurant.
The respect of hygiene rules is applied from the delivery of the merchandise to the service of your meal.
Delivery of meals from outside will not be accepted.
Breakfast menu                  Room Service Menu                 Restaurant Menu                    Take Away Menu                    
---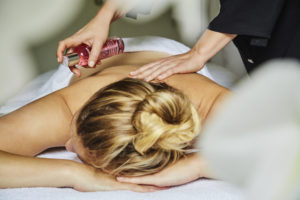 THE SPA
The wellness area (sauna, hammam, jacuzzi, gym) is accessible by reservation at the rate of 20€ per person for a 45-minute privatization for hotel guests. For guests who are not staying at the hotel, these areas are only accessible from Sunday afternoon to Tuesday 12am and on Friday afternoons at a rate of 60€ per person for a 45-minute stay and subject to availability.
The swimming pool is accessible by reservation for a duration of 1h30. For guests from non-resident guests, the swimming pool is accessible for a duration of 1h30 according to availability and only within the framework of a room reservation for the day at the rate of 149€ for 1 or 2 persons.
Access to the pool will only be possible after a soapy shower
Treatments are available as a solo or duo from Friday 12am to Tuesday 12am.
The practitioners wear masks and protective glasses, the client will be invited to wear a mask during his treatment.
---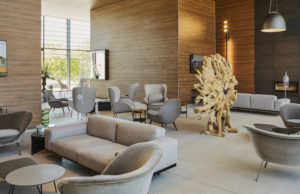 COMMON AREAS
For your relaxation, new activities are available
Spaces have been redesigned to ensure social distancing…
The common sanitary facilities are regularly disinfected and equipped with hydro-alcoholic gels.
Wearing a mask is compulsory in the common areas.
Discover the schedule of activities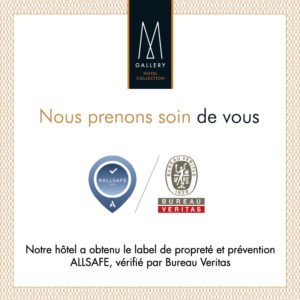 ---
INFORMATIONS ET RESERVATION 
0134084060
1 route du Golf des Vanneaux 95590 Presles
New Opening Hours : Friday night to Tuesday morning